This is a period of initial contact where the candidate and the community get to know each other and begin a process of mutual discernment of the Lord's call. According to the recent instruction from the Vatican, Cor Orans (Praying Heart), Aspirancy lasts one full year and can be extended to two years. Throughout this year there are some periods where the aspirant lives within the enclosure of the monastery – this can vary in length depending on the personal circumstances of the candidate. However before making a decision to apply for admittance to postulancy we recommend a minimum of four to six weeks 'live-in' – if it seems advisable and the candidate is agreeable this period can be as long as three months. During this stage there is no commitment on the part of the candidate or community and one is free to discontinue at any point. Aspirants wear secular dress.
Lasts for at least one year (which can be extended to two years) – the postulant participates to some extent in the common life of the monastery and novitiate and is gradually initiated into the contemplative monastic way of life in our Dominican tradition. The postulant's uniform consists of a black skirt, white blouse and black or white cardigan.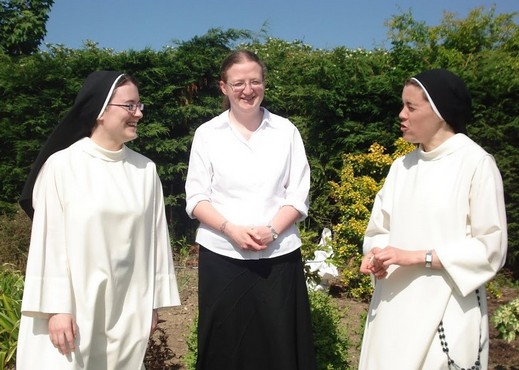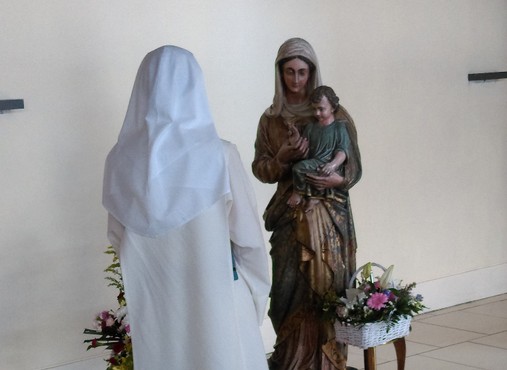 Begins with reception of the religious habit and white veil. During the next two years the novice begins to participate more fully in the life of the community as she prepares for Profession and continues to discern her vocation to our community.
Having completed two years novitiate the novice makes profession for three years after which she renews profession year by year for at least two further years – this period can be extended further if necessary.
Through solemn profession we are totally consecrated to God in the Order until death.
Monastery of St Catherine of Siena
Charities Registration No: 20010300